Strong women are beautiful
Also available in
Intro
It took me some time, but here it is, the second interview is out. This interview with the one and only Misato Fukushima brings some important topics of body image, supporting female athletes and making friends.
Misato especially excels in powerlifting, but her passion for Olympic weightlifting is growing and who knows where it will take her.
Enjoy!
Did you grow up with sports, if yes what were they?
In primary school, I did kickball (soccer baseball). In junior high and high school, I have been a member of a kendo club.
When, why, and how did you start strength sports?
The first time I was exposed to strength training was during my high school club activities.
After that, I went on to college to obtain a teaching license in physical education and sports trainer qualifications, and started working part-time at a sports gym. When I was working at the gym, one of the customers was a powerlifter, and he invited me to join the bench press competition, which was my first opportunity.
When was it?
It was in 2011, I was 19 then.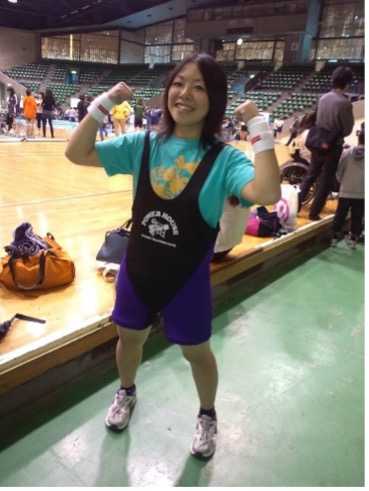 The reason why I started weightlifting was different.
After graduating from college, I worked at the university and then started working as a strength and conditioning coach with female judo athletes. As I supported the athletes, I felt that weightlifting was an essential part of the training program for competitive athletes, but I had a complex because I could not demonstrate weightlifting myself.
That's when I heard that Yuki Hiraoka, a weightlifter and acquaintance of my husband, had started a Crossfit gym in Yoyogi (now Black Ships), and that's when I started going there. At first it was for work, but now I enjoy it so much that I keep going.
When did you start coming to Yoyogi gym?
In 2016.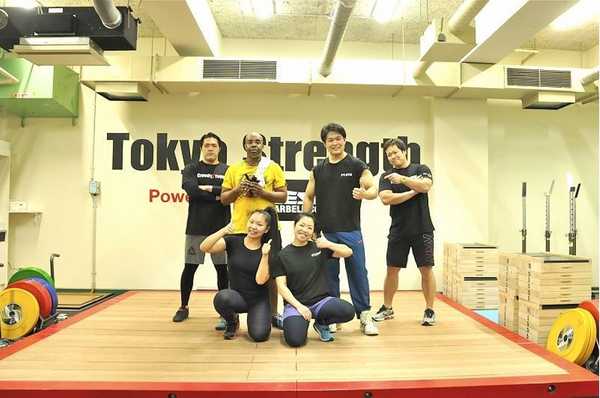 What has changed in your life since you have started strength sports?
I think my life has changed a lot because of the many people I have encountered.
I met my husband at the World Bench Press Championships, and I was able to make friends that I would never have met in my normal life, and I learned how wide the world is.
People who are striving to reach their goals are generally cheerful and have great human qualities. Meeting them gives me energy/power.
And I don't think I would have been able to do what I do now, which is to teach athletes how to train. My current job has a lot of responsibility, but strength sports has given me the courage and confidence to take on this challenge.
If you feel comfortable, could you comment on how it is to be married to a person who also does strength sports?
We both make training a part of our lives, so being able to share that time and lifestyle with each other is a blessing. My husband is an experienced powerlifter, so I felt again that marrying someone I can respect will help me grow more.
When we train together, I can get good advice, but sometimes it's hard to listen to straightforward opinions because we are family.
How strength training influenced your health, personality, and other aspects of your life?
I became more self-confident.
Through focusing on training to lift more instead of for a good-looking-body, I've realised that any body type is good enough for me.
I eat what I want, when I want, and train as I want. I focus on whether I make progress instead of comparing myself to others.
This way of thinking has become possible through strength sports, and I believe that I am now able to live a healthy life both mentally and physically without stress.
How does your typical week look like?
On weekdays, when I have enough time in my work schedule, I attend an early morning class at Black Ships before heading to work. Although I haven't been able to go recently, I try to go as much as I can. Training in the morning makes me feel good about my day. I attend mainly weightlifting classes twice a week, and practice on my own two to three times a week. The other two to three times a week I practice on my own, mainly powerlifting.
As for what I eat, if I don't have a competition coming up, I just make sure I have enough protein, and then I eat whatever I want to a certain extent. I think one of the advantages of strength sports is that you don't have to be so careful about what you eat.
In addition, I try to schedule my workout so that I can get at least seven hours of sleep. I think the three pillars of exercise, nutrition, and rest are important for the best performance, so I am also conscious of getting a good rest too.
What was the proudest moment in your strength journey?
This must be when I won the Japan Classic Powerlifting Championships in January 2019. I was also able to set a Japanese record.
I had participated in bench press competitions before, but this was my first time to compete in all three events, including squat and deadlift. I had always wanted to win the Classic Power competition, but due to my work schedule, I never had the chance to compete.
Setting a record in a competition is completely different from setting a personal best in your normal training. There are many factors involved, such as peaking your performance, weight loss, recovery, and so on. I couldn't actually bring myself to my best condition, but even in that situation, I was able to set a record, which gave me a lot of confidence.
What else do you do outside of strength training?
I have always loved reading manga, so when I have time, I read manga of various genres. I like training time because I can immerse myself in it without thinking about anything else. I feel the same way when I read manga.
Also, I love Pikachu and am always comforted by his presence. I can proudly say that I like what I like, even if it is a childish hobby. This is probably a result of the confidence I developed through strength sports.
Did you have any setbacks in your training, any injuries, conflicts, dilemmas, failures? How did you overcome them?
When I started the body makeover (for a training magazine), I was also going through a job change, and due to the stress, I had an eating disorder. I worked very hard to restrict my diet to change my body composition. After I was finished, I gained about 10 kg from my lowest weight due to overeating.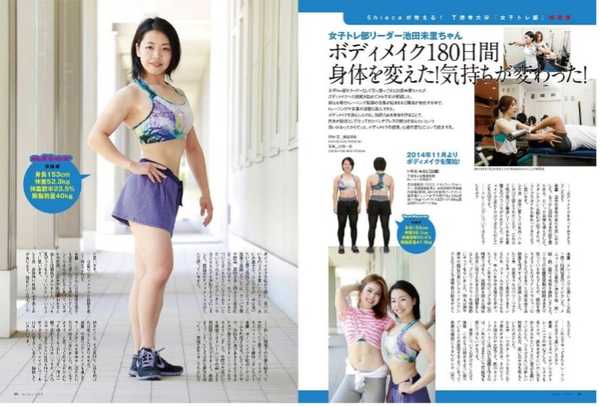 My relationships were not going well and I was quite depressed, but at the same time my bench press record improved dramatically and I was able to exceed 100kg PB.
As a result, I felt that gaining weight was not a bad thing, and I remember being relieved when my husband told me, "It's okay if you get bigger, you look cute," even though I had gained weight rapidly.
After that, as I continued to do the three types of training: powerlifting, weightlifting, and CrossFit, my body became tighter, but I still weighted about 10 kg more than at my lowest weight. But I like my body now.
The other really trivial thing is the question of whether I should do powerlifting or weightlifting. I still can't choose, because I like both, but I hope that can improve both in synergy.
What would be your message to your younger self (or younger women or girls in general)?
In my opinion, young women have the absolute charm of being "young". In this age of social media, we should be proactive in gaining self-confidence by quitting posting nice pictures to get "likes", and making efforts to develop a good body and trying to set records. You should also gain knowledge, skills, and experience so that when the added value of being young disappears, you won't be left with nothing.
I'm surrounded by many wonderful women in their 30s, 40s, 50s and above, who have made training their lifestyle. I wanted to be one of those women, and as I was approaching the end of my twenties, I thought a lot about what was left for me to do. The qualifications and powerlifting and weightlifting records that I obtained in college will remain as a form, and the experiences and relationships that I have developed through training will also become a part of who I am.
I hope that you will challenge yourself to do many things while you are young as they will stay with you.
What would you advise a girl/woman who wants to start strength training but does not know where to start?
I think the most important thing is to keep going. So I think the first thing we should do is to create a reason to keep going. I've seen a lot of girls who just start for some reason and then quit.
The reason can be anything: I want to be healthy, I want to lose weight, I want to be beautiful… there are many reasons. But it's not enough to say, "I wish I could do that somehow". It has to be a reason that you can act on with determination.
My recommendation is to create a reason that is something like "because it's fun". This reason worked for me. When I was in college when I started training, I loved the training time I spent in a small training room surrounded by my teachers, seniors and friends, making noise. The fun of that training remains at the root of my training. That's why training with someone else is fun and makes me work harder.
Training enthusiasts are all wonderful people and I want to spend time with them. There are many difficulties in the current situation of the pandemic, but I urge you to create an environment where training is fun! If you go to the gym, make sure you meet nice people.
If you are going to a gym, try to go to a gym where you can meet nice people. If you don't like it, you won't continue. Learn to love the training.
Who influenced you on your strength journey, who are/were your role models?
Definitely cool and cute female judo athletes. I have been working with female judo athletes, and they are all wonderful girls with good personalities.
They have taught me that strong women are beautiful.
As I supported them in their training and striving for their goals, I naturally wanted to be a strong woman like them. Even though I can lift more than they can, I don't think I can beat them as a living creature (lol). If I was going to support these athletes' strength training, I wanted to be able to earn their respect, which is probably one of the reasons why I decided to pursue strength sports for myself.
Also, a woman who first taught me the joy of training was Shieca, a fitness trainer. She has a really nice body and mind that made me think that if become this kind of woman, I would want to train. Although my training was focused on bodybuilding, Shieca-san taught me the basics of training, which was my starting point.
What are your future plans in strength sports and life?
I think powerlifting and weightlifting are lifelong sports, and I would like to continue them until I become a grandmother.
I want to enjoy my life with my husband, who I don't live with yet. In the future, I also want to have children. As I get older and go through pregnancy and childbirth, my record may drop or maybe even increase.
I'm sure I'll be able to discover these changes if I continue with strength sports, and I'm sure the process of struggling to get stronger will be both painful and fun.
And when I am done with my current job, I would like to help women who want to become strong, like a transformation from an ordinary person to an athlete.
Is there a thing I did not ask about, but you think is important to talk about?
Thank you so much Alex for these questions. I was able to rethink what training means to me and get back to my roots. It was great to have met you through weightlifting and CrossFit.
And if there are people out there who are working hard and training alone, I would like them to make great friends through training. Because one of the benefits of strength sports, and other types of training, is that it gives you the chance to meet people who will enrich your life.
Where can people find you?
https://www.instagram.com/fukumi57/